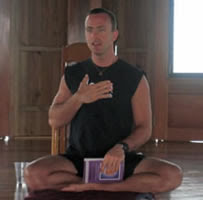 Alignment with our inner confidence...
Many struggle with receiving compliments and take the slightest criticism to heart.  To free ourselves from this, I believe it requires acknowledgement and full acceptance.  Sincere feedback, compliments and acknowledgments can be truly gifts.  They are the 'high five's' of inner success and the 'kudos' of a job well done.  Why do we push away these kind words, energies and appreciations and even argue them at times, claiming that they aren't true?
If a compliment could be seen energetically, we would see bright, shining, warm energy being transmitted from the one giving the compliment.  When we learn to accept that energy, our personal internal energy is charged.  Naturally, a 'polarity' back to the giver occurs closing the circuit of positive energy. On the other hand, if our energy field is closed, this blessed exchange can turn awkward and uncomfortable.  This defensiveness may erode the joy of sharing and appreciating with one another.  It is possible to accept a compliment in a healthy manner whilst remaining modest, by simply sharing a smile and a sincere, 'thank you'.  
Let's get curious for a moment.  If compliments have been rejected in the past, could it be due to a lack of self-esteem?  When I'm honest with myself, my rejections in the past have absolutely been due to a sense of lack. 
As you know, the practice of yoga has a myriad of physical benefits.  Did you also know that your practice can strengthen your ability to receive compliments as well?  The practice develops what I call an 'emotional fitness'.  We literally come to our senses and wake up from within.  This 'reawakening' helps us to develop a deeper connection to our sense of esteem.  Then we apply this newly enlivened inner strength to further develop our ability to give and to receive sincere compliments.  Try these simple exercises:
Give yourself a compliment in the mirror

Give another person a sincere compliment and notice how they receive it

Notice your feelings when another offers you a compliment 
We can be our own harshest critics and honestly, this must change in order for a positive shift to occur. All living creatures crave positive energy and we all deserve to be a part of this endless loop. When we work on ourselves and begin to gratefully and happily accept positive appreciation from others, we will give others permission to do so as well.
I hope you were able to take something from this blog post.  I just uploaded this video where we take the principle of alignment to the crescent lunge position.  Here for you to enjoy!  
With deep respect,

Roman

P.S. If you like your yoga classes
at Inner Strength, you're going 
to LOVE the immersions we 
have for you.  In a workshop, 
retreat or training, you'll sharpen your
ability to Align!  Check 
them out!
Spring/Summer Yoga Teacher Training 2017
Arm balance/Inversions/Difficult posture workshops
Retreat to Vermont in November 2017 (Email for specifics)

Retreat to Belize in April 2018

Click here to see our PACKED yoga class schedule.